In this article, we will understand what is a wordpress sitemap, why it is needed, different ways to generate a xml sitemap for your wordpress, whether you already have a sitemap on your website and how to upload your sitemap in google webmaster tools.
What is a sitemap?
Sitemap is a list of webpages on a website. Sitemaps tell search engines about the pages on your website, which pages are updated frequently and which pages are more important.
This helps search engines crawl and index your website more efficiently. As the name suggests, you can think of a sitemap as a map/ blueprint of your website so that search engines can go through all your site links faster.
This is how a sitemap looks like (https://blog.expertrec.com/post-sitemap.xml)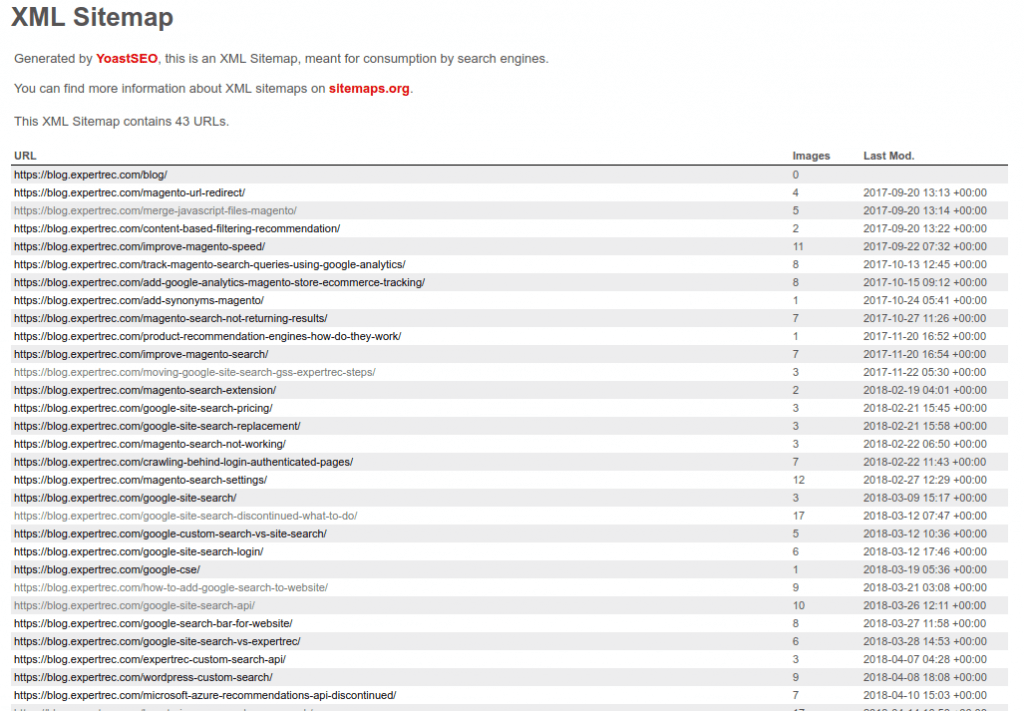 Why is a sitemap needed?
Even though it is not mandatory to have a sitemap, having a sitemap can be beneficial in many ways.
Having an xml sitemap can help in seo since it helps Google and other search engines find your site's pages. This is important because, Google ranks webpages, not only websites.
If you looked at the previous image, you will see a date corresponding to every URL. This tells google when this post was last updated. This can help in seo since google can crawl your updated content ASAP.
Even without a sitemap, Google will crawl your website. Go to google and do a site:expertrec.com to see all the pages indexed by google for expertrec. (replace expertrec.com with your website for your website content).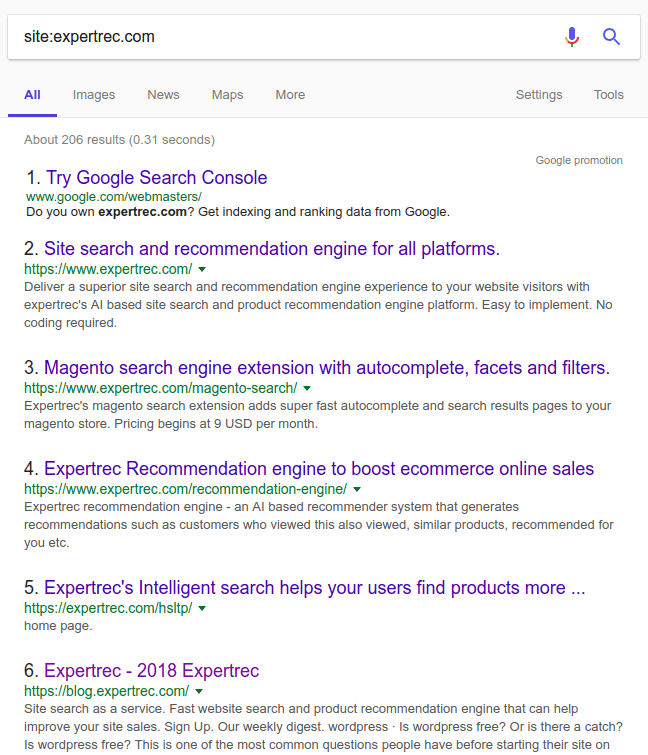 How to know if you already have a sitemap?
Go to yourwebsite.com/robots.txt (for example- expertrec.com/robots.txt) Here usually your sitemap url will be mentioned.
You can also go to yourwebsite.com/sitemap.xml or yourwebsite.com/sitemap.html If any of these URLs opens a list of URLs, it is your sitemap.
How to generate sitemap for your worpdress site?
Method 1- Using yoast seo plugin
Login in to your wordpress admin panel
Install yoast seo plugin. (https://wordpress.org/plugins/wordpress-seo/)
Activate the yoast seo plugin
Click on yoast seo in the control panel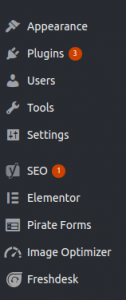 Go to the dashboard-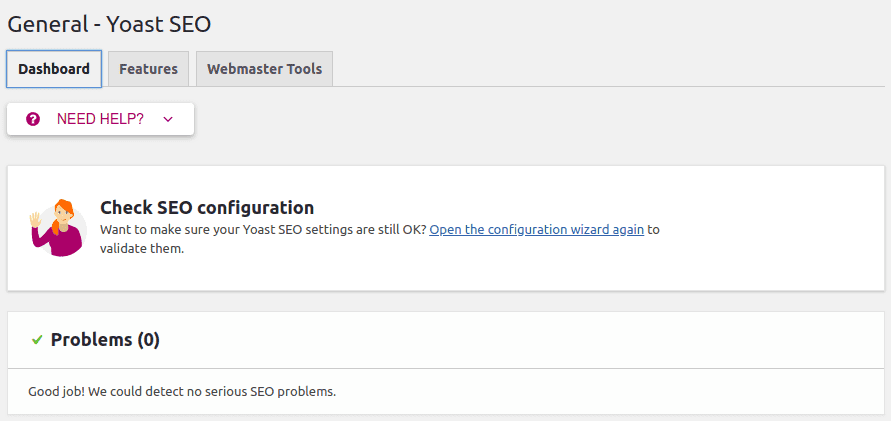 Click on the features tab and enable "XML sitemaps"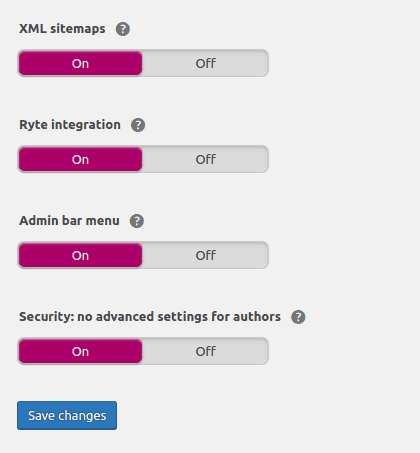 Click save changes->this will generate your xml sitemap url.
How to upload to Google webmaster tools.
Go to https://www.google.com/webmasters/tools/home?hl=en  If this is your first time to google search console, you will have to verify your site ownership by uploading a html to your site.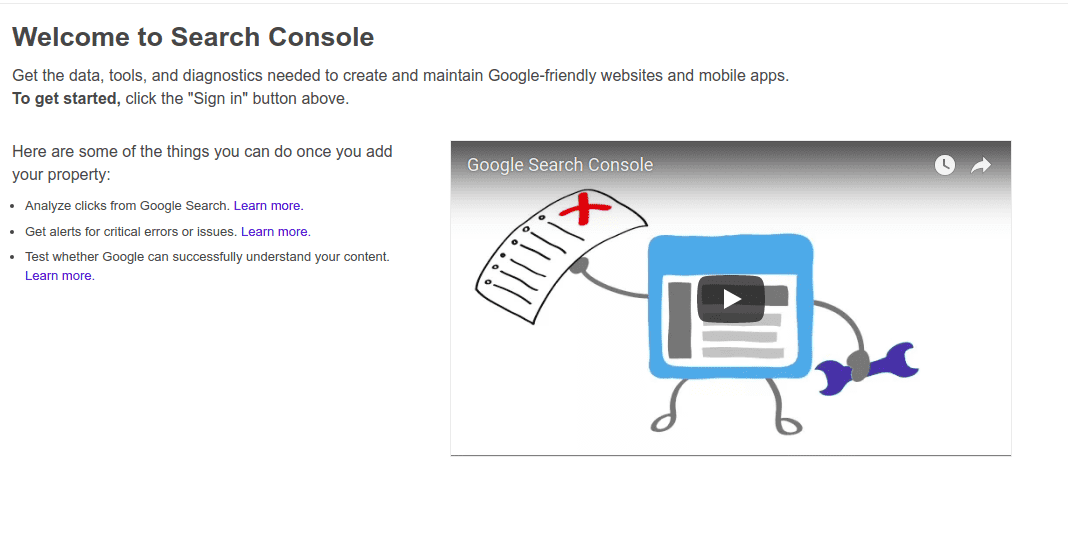 Here click on sitemaps-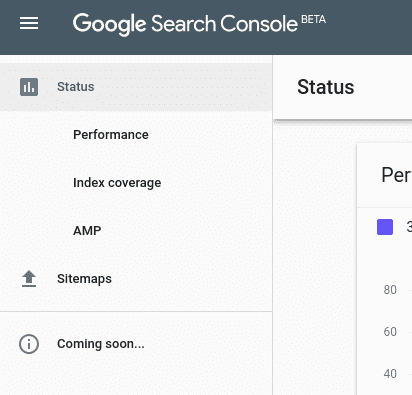 Enter your sitemap URL-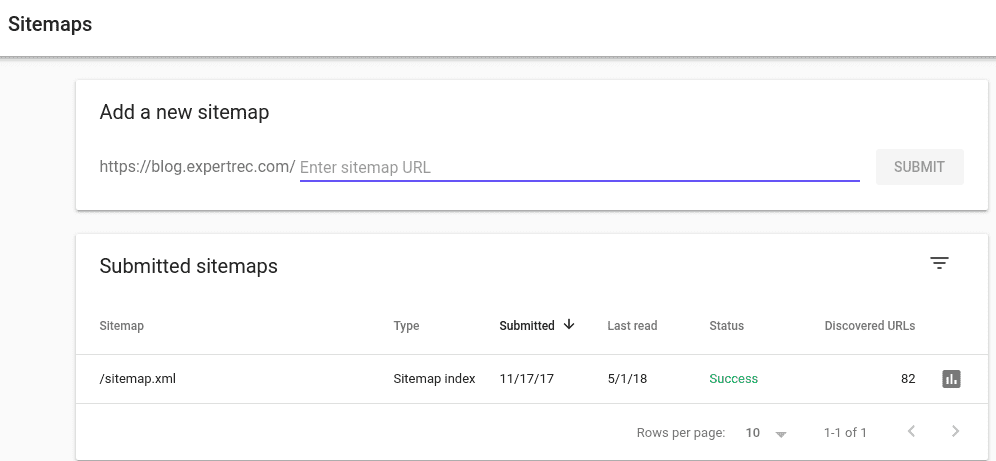 Thats it- you have successfully created and uploaded your sitemap to Google search console.